Article: The Magic Of Mismatched Dining Chairs | Dining Chairs NZ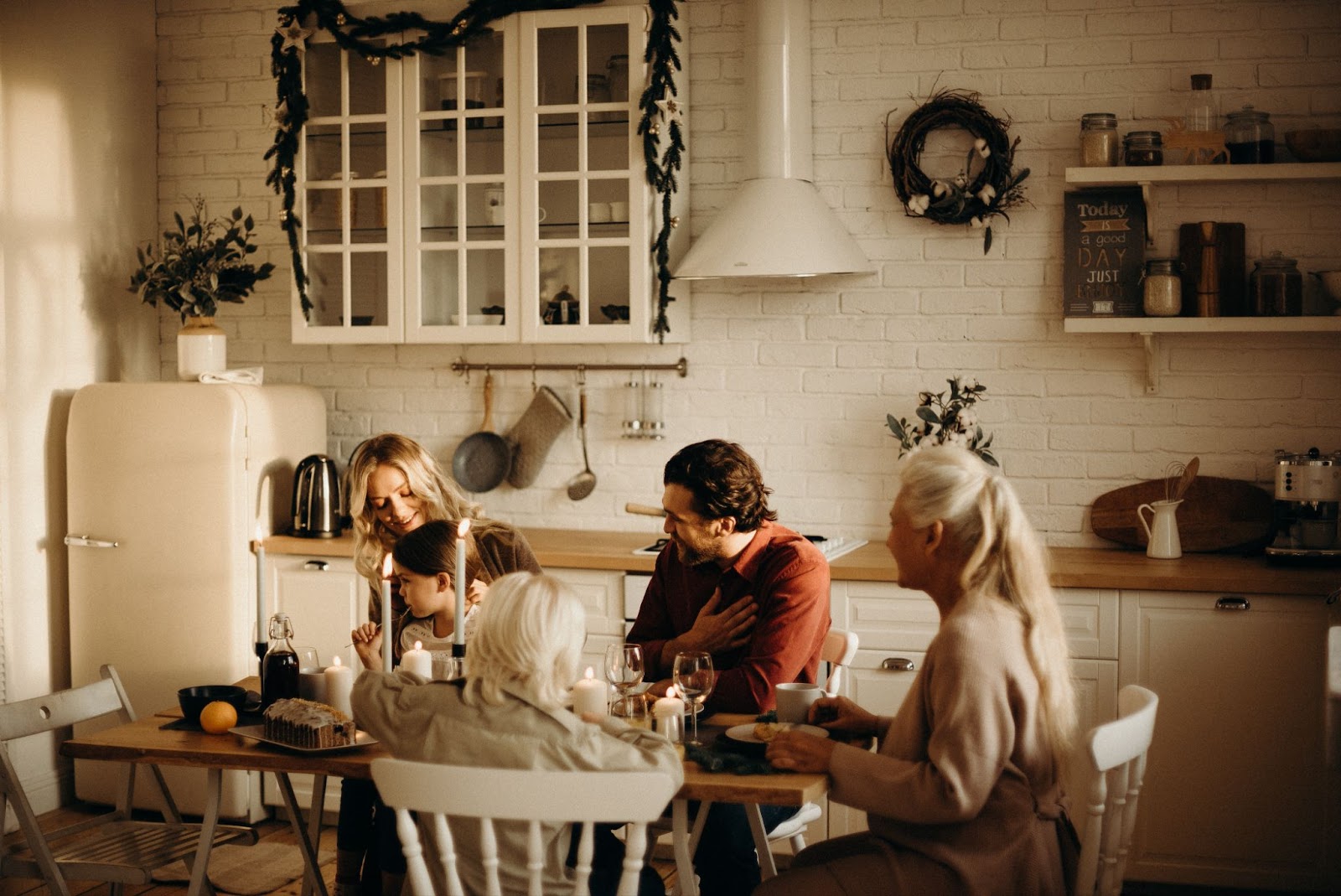 The Magic Of Mismatched Dining Chairs | Dining Chairs NZ
Your dining area isn't merely a place to dine; it's a space where you create memories, exchange stories, and strengthen bonds with your cherished ones. While the dining table usually takes centre stage, the chairs surrounding it hold a pivotal role in shaping the ambience and establishing the style of your home. 
The art of mismatching dining chairs has been a captivating trend that has emerged in the realm of interior design. We know what you're thinking; How can disparate dining chairs possibly coalesce into a harmonious dining space? Yet, there's something magnetic about mismatched dining chairs that infuse your dining space with a touch of inventiveness, a burst of individuality, and an enduring charm. 

With Affordable Furniture, we will embark on a journey to explore the magic of mismatched dining chairs and uncover why this trend has captured the hearts of interior design enthusiasts.
The Eclectic Elegance of Mismatched Dining Chairs | Dining Chairs NZ
Mismatched dining chairs add a lot of vibrancy and character to your dining space. They are a brilliant opportunity to showcase your unique style, blending different designs and colours to craft a distinctive home.
Although it seems tricky to piece them together seamlessly, the beauty of mismatched dining chairs lies in their endless possibilities. The key to success here is being intentional and striking the right balance. When executed with care, this artistic approach will make a bold statement in your home, leaving every guest impressed.
How to Mix and Match Your Dining Chairs
Set the Tone with a Dining Table
Your dining table is the base for your mismatched dining chairs. Whether you already have one or want to invest in a new one, the shape, height, and material are what will set the overall tone.
Create Consistency with Height and Colours
The number one rule is to keep the height among your chairs consistent. While they need not be identical in height, you want to avoid stark disparities that could disrupt the overall ambience of your space. Ensuring that your guests sit at a uniform level, you can have fun by embracing the art of mixing and matching dining chairs. 
When experimenting with diverse textures and styles, it is paramount to maintain a cohesive colour scheme. You have two exciting options: either explore various hues and tones within the same colour range or use a colour wheel as your guide to identify compatible and complementary colours. 

With Affordable Furniture, you can achieve a chic monochromatic look with our Blake dining chairs, available in Cream boucle and Anthracite. Alternatively, you can mix and match colours with our Clyde or Datsun dining chairs. Ultimately, this is where you can craft a personalised, yet visually captivating space.
Maintain Balance Through Pairs
To achieve a harmonious look amidst the mismatches, consider selecting chairs in pairs and strategically alternate their placement around the table. This strikes a balance between symmetry and individuality, allowing each chair to shine in its own way. 

You can achieve this balanced blend by pairing our Indo dining chairs with our Indo woven dining chairs. This not only introduces a mix of textures but ensures a uniform height and design style, maintaining the cohesiveness of your space.
For you with larger rectangular dining tables, a clever way is to introduce mismatched chairs at the two ends of your table. The additional space at these ends allows for the use of larger chairs with higher backs and armrests, such as our Paris dining chair, Melle dining chair, or Eva dining chair. Another option is to combine a bench seat on one side with individual dining chairs with a consistent style on the opposite end. This not only adds visual interest but maximises the seating comfort for your diners. 
Being Intentional When Juxtaposing Chairs
If you're feeling a little more daring, don't be afraid to embrace different styles to create a more dynamic and unique space. However, tread carefully when blending styles to avoid clashes, especially when it comes to chairs with contrasting materials. For instance, it's not advisable to mix a chair like our Wishbone natural oak chair with the opulence of our Mia dining chair. 
Instead, consider pairing chairs with distinct styles yet similar shapes and materials. One approach for this is to match our Wishbone chair with our Elbow oak chair. This way, you can create a captivating contrast while preserving cohesiveness and sophistication. 
On A Final Note
The enchantment of mismatched dining chairs lies in its bold departure from convention, allowing you to craft a dining space that resonates with your family's or personal identity. It is an invitation to embrace the diversity of styles, materials, and colours, allowing your dining room to tell your story. With mismatched chairs, you're not merely enhancing the aesthetics of your space but rather infusing it with a touch of artistic flair. 
At Affordable Furniture, we offer an extensive array of furniture that empowers you to elevate your space to new heights. We are here to support you as you step into the world of mismatched dining chairs, where design and individuality converge to create something truly magical. 
Tablescaping Your Round Dining Table
Whether you're gearing up for a festive holiday soirée or simply preparing for a homey family dinner, crafting an enchanting and inviting dining space is paramount to make everyone feel at home. If...
Read more